National Agility Competition in Zaķumuiža! 30.01.2016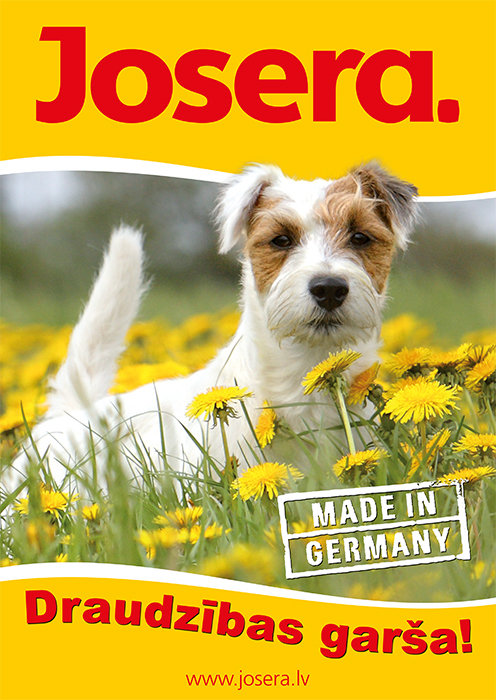 You are very welcome to participate in National Agility Competition at the hangar in Zaķumuiža!
Date and place: 30.01.2016, Zaķumuiža
Coordinates: 56°57'56.4"N 24°31'09.5"E
Surface: Artifical grass
Judge: Lidija Beļajeva (Latvija)
Classes: A-0 (2 courses) – results by both courses, A-0 participating dogs from 12 months old. Track will contain only barriers and hard tunnels. The barrier height depending on class: Large – 45 cm, Medium – 35 cm, Small – 25 cm.
A-1; A-2; A-3 – results by each course. Each class will have 2 agility courses + "Open Jamping"*.
*A0 class dogs older that 18 months are allowed to register for OPEN course.
Entry fee:
A-0 – 10 EUR – 2 courses (8 EUR for handler's next dog)
A-1, A-2, A-3, Open – 8 EUR each course (7 EUR for handler's next dog per each cource)
Class containing 4 or less participants will be merged with another.
Registration open till 27.01.2016
On site hot water, tea, coffee and cookies will be provided!
Payment by transfer on following requisites:
Biedrība "Latvijas Aitu un Ganu Suņu Audzētāju Klubs"
Reģistrācijas numurs: 50008121041
Norēķinu konts (IBAN): LV54HABA0551037770360
S.W.I.F.T kods: HABALV22
"Swedbank" AS
Or by cash on the spot.
All questions to: info@lagsak.lv
Registration: http://lagsak.lv/en/30-01-2016
The list of participants: http://lagsak.lv/en/dalibnieku_saraksts
N.B. You will have to have a valid vaccination certificate. Latvian participants will have to send a scan of your 2015 payment card. The dog must be registered in LDC database.